Apple added a feature in iOS 16 that lets the Photos app show certain people, such as an ex, less frequently — or not at all. Here's how to banish them.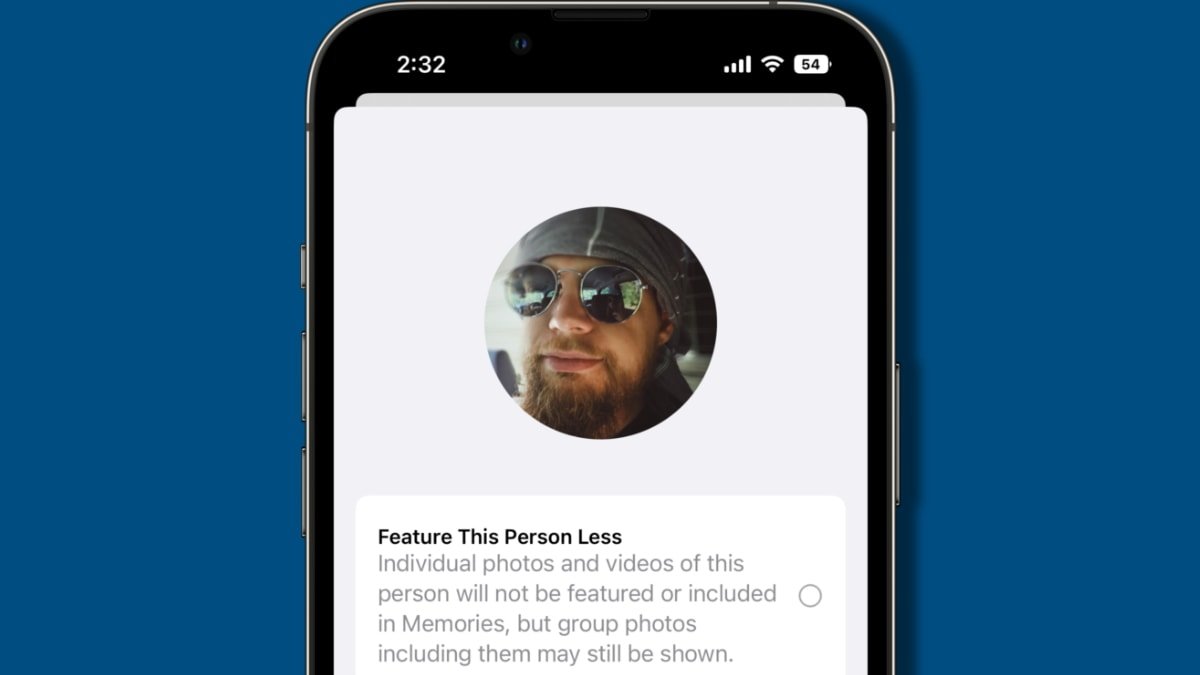 Feature a Person Less within Apple Photos on iPhone
Photos libraries can swell very quickly over the years. It doesn't take long to have tens or hundreds of gigabytes of pictures spanning over a decade.