While the iPhone 14 features aren't hugely different from the iPhone 13, a teardown reveals Apple has made internal changes which make repairs easier.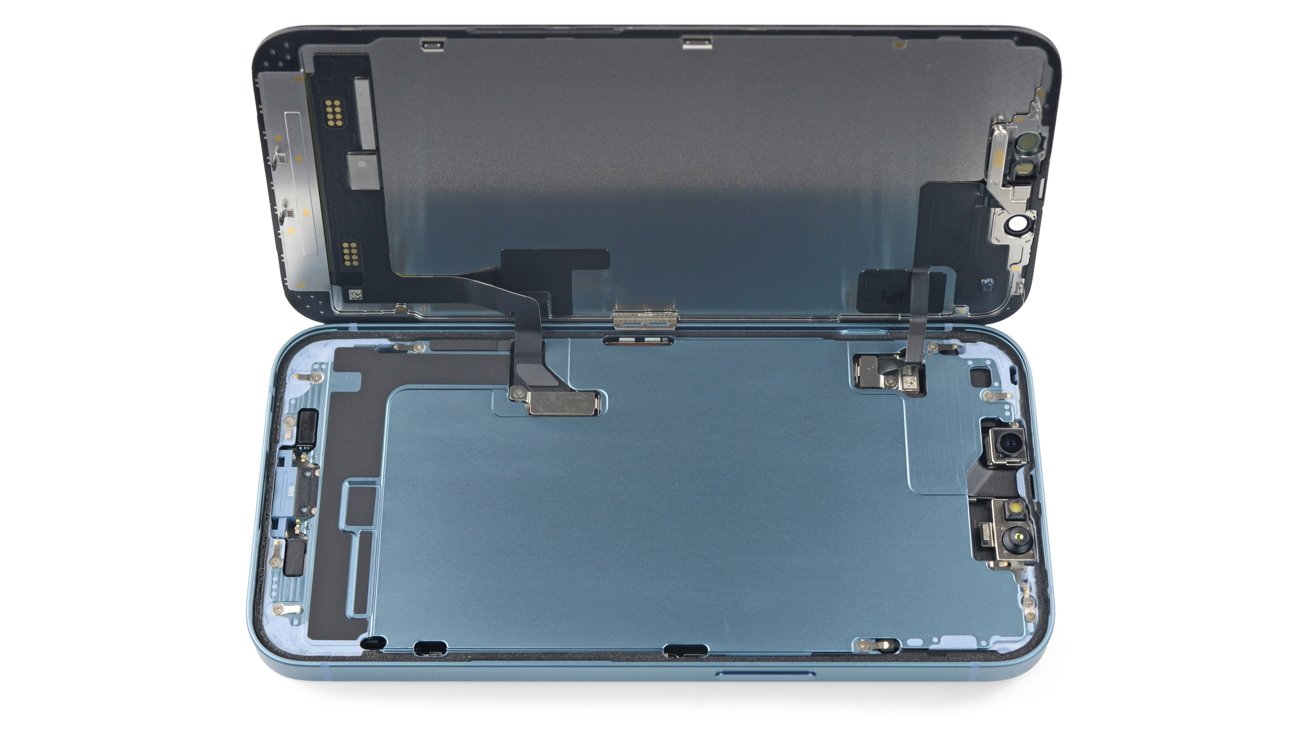 Below the iPhone 14 display [via iFixit]
Apple doesn't have the best reputation when it comes to enabling repairs. It has begrudgingly started to provide repair manuals and loans out tools to replace parts, but its products continue to be built in a way that can be considered difficult to fix.