Ted Lasso and AFC Richmond from Apple TV+ will appear in FIFA 23 as a playable team, but Apple gamers will be left out.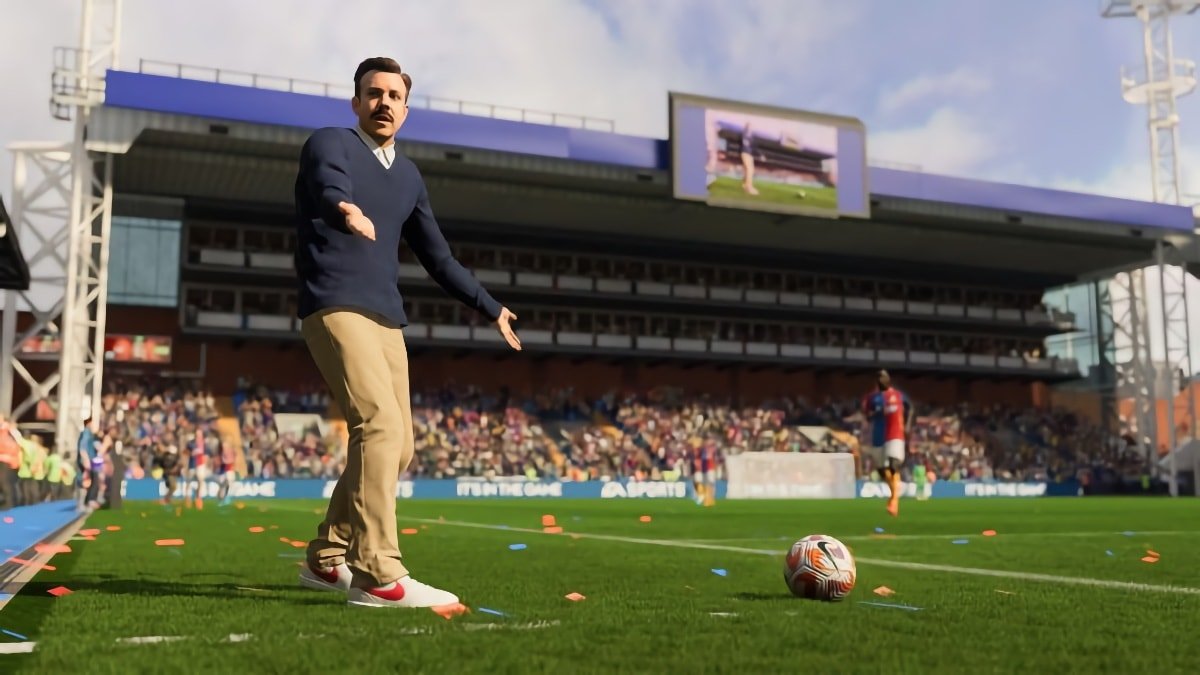 Ted Lasso in FIFA 23. Credit: Electronic Arts
Electronic Arts unveiled the Apple TV+ additions of Ted Lasso, Coach Beard, and other stars such as Jamie Tartt, Dani Rojas, Sam Obisanya, Roy Kent, and Isaac McAdoo. The team will be available on September 30, for PlayStation 4, PlayStation 5, Xbox Series X and Series S, Xbox One, PC, and Google Stadia.