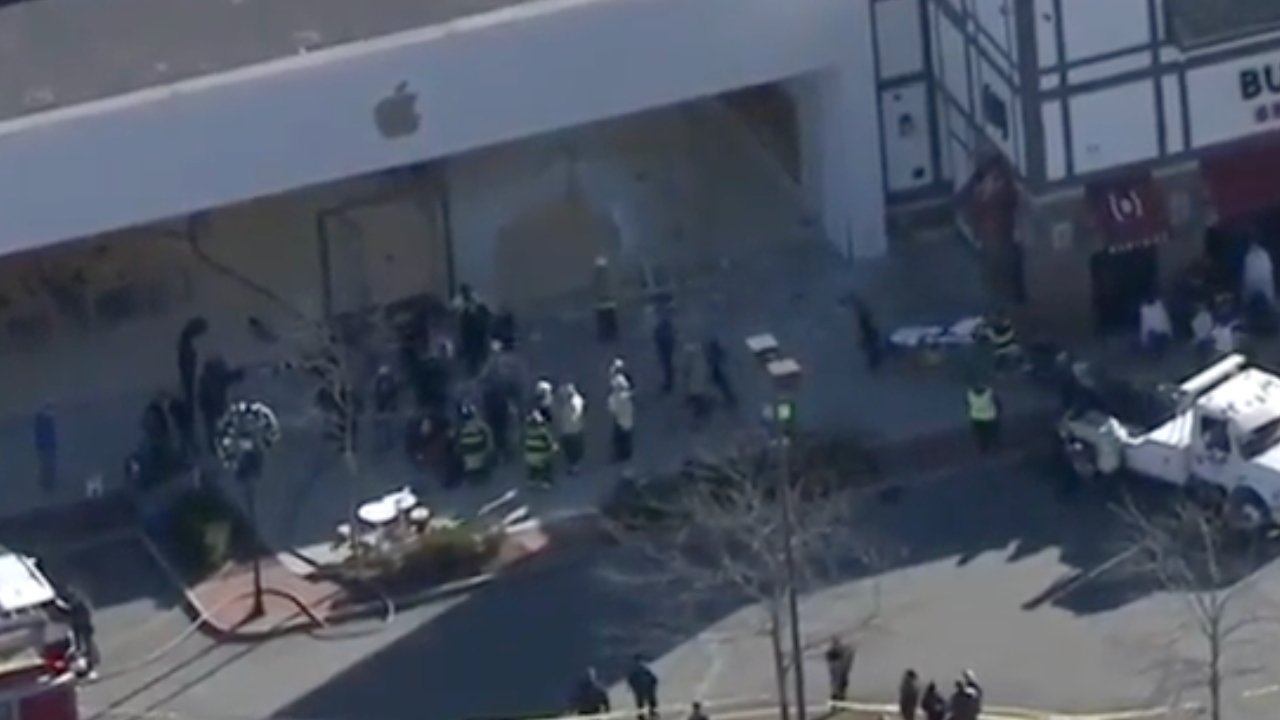 SUV crashes through Apple Store, kills one, injures many more
One person has died and four are in critical condition after an SUV deliberately smashed through the glass of Apple Derby Street in Hingham, Massachusetts, on Monday morning.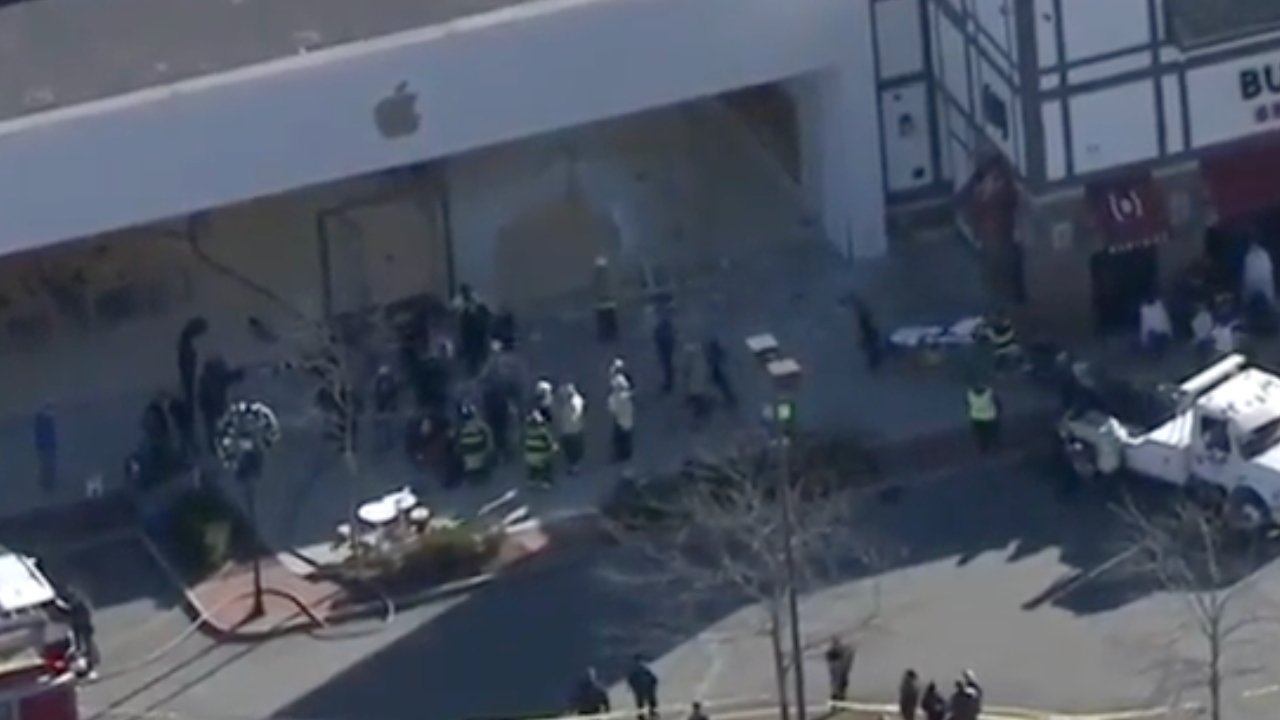 View of the Apple Derby Street store as first responders help. (Source: WCVB-TV)
Apple Derby Street has been closed following a black Toyota 4Runner SUV being driven through the storefront glass at around 11am local time. The 4,000 square-foot Apple Store is located toward the rear of a shopping plaza, with a car park in front of it.