Netflix released a trailer for "Mr. Harrigan's Phone" and it modifies the timeline of the original story so the main characters each have an original iPhone.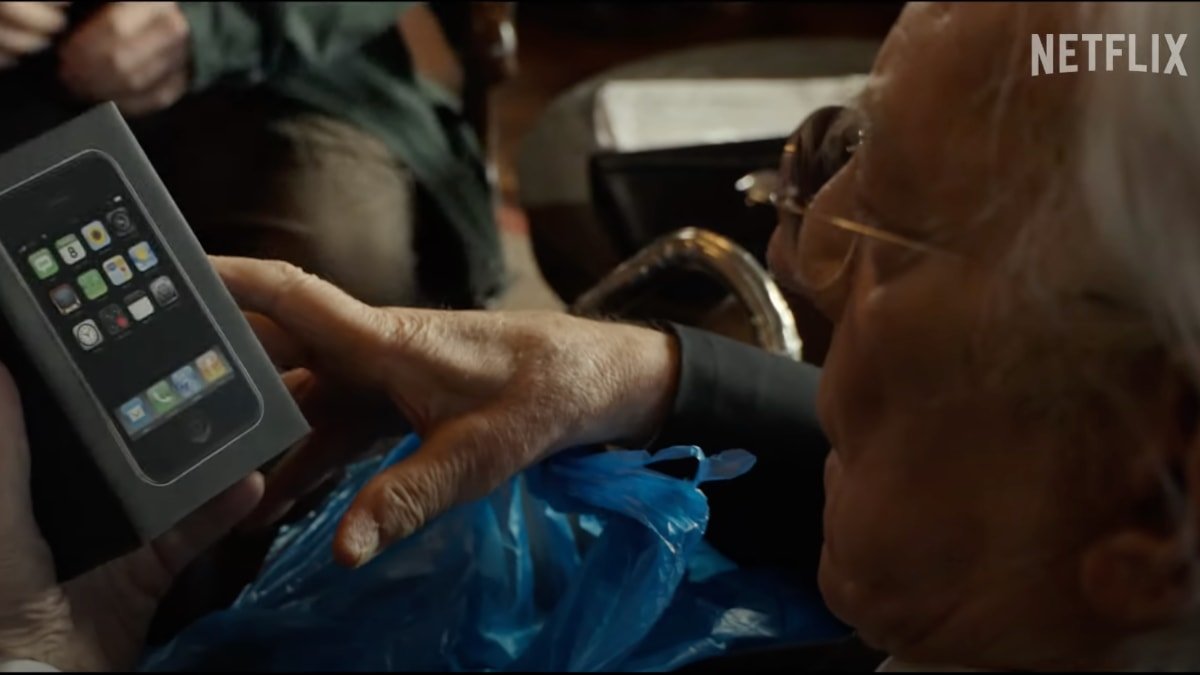 Image from the Mr. Harrigan's Phone trailer
"Mr. Harrigan's Phone" was published in a collection of previously unpublished novellas by Stephen King on April 28, 2020. It tells the story of a young man played by Jaeden Martell ("It," "Knives Out") who becomes friends with a retired billionaire, played by Donald Sutherland ("Citizen X").