New Plugable USB-C dock supports four external displays on M1 Macs
Plugable's new Quad HDMI adapter lets Apple users add up to four external displays on a M1 Mac — with some caveats.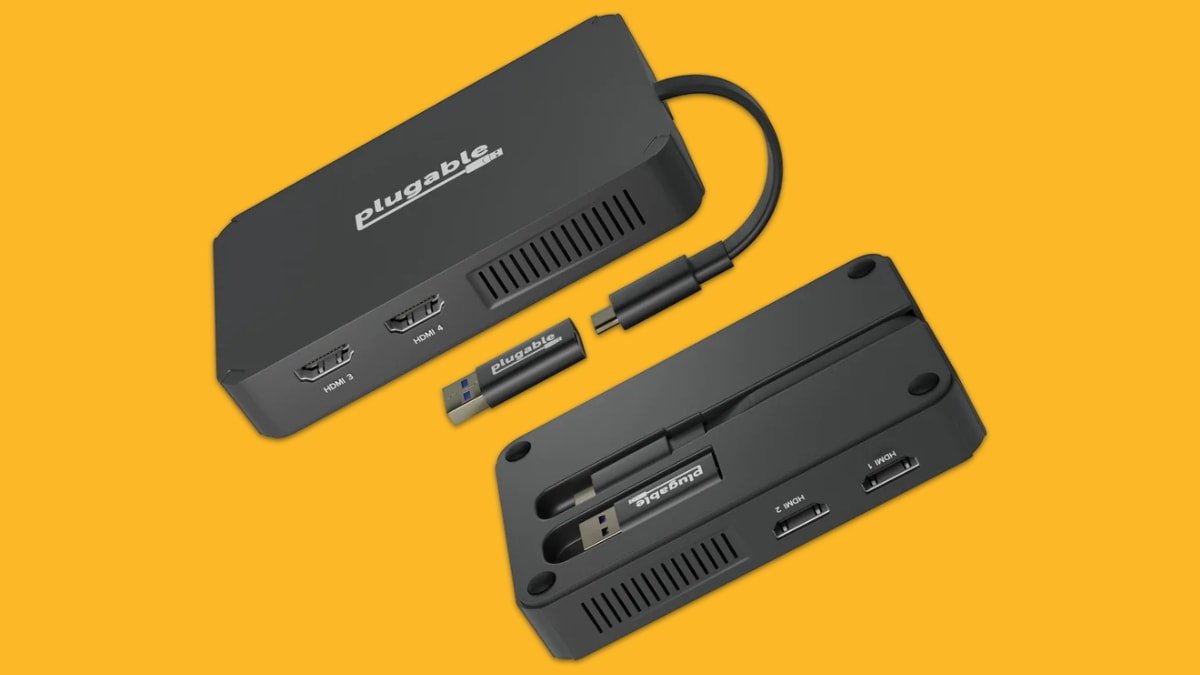 Plugable Quad HDMI Adapter
Plugable says that its new USB to HDMI adapter is excellent for multitasking or extending a workspace. Connected via a single USB-C cable, the dock supports four monitors, each at a resolution of 1920 x 1080 pixels at 60Hz or lower.