How to speed up a slow Mac
If you've had your Mac for a few years you may be looking longingly at the Apple website wishing you could justify the expense of buying a new one. But luckily you don't have to fork out for a replacement computer to enjoy speed increases: in this article we gather some simple tips to enhance the performance of your current device.
How to make a Mac run faster
Below we will run through the various checks you should make to find out why your Mac is running slow and speed it up, we'll cover why you need to have around 10% of your Mac's total storage free to keep it running well and how you can free up that space if need be. We'll also look at how to find out if a particular app is gobbling up all the processing power and how to close it. And we'll look at other changes you can make to your Mac to make it run faster, including adding more RAM.
We also offer the following quick tips to speed up your Mac:
Restart your Mac. If you haven't restarted it for a while your RAM could be maxed out.
Delete unnecessary files, apps and other items that are taking up space – especially if you have less than 10% of your Mac's storage free.
Update your software in case there is a software issue that is causing the problem.
PROMOTION
CleanMyMac X | Look inside your macOS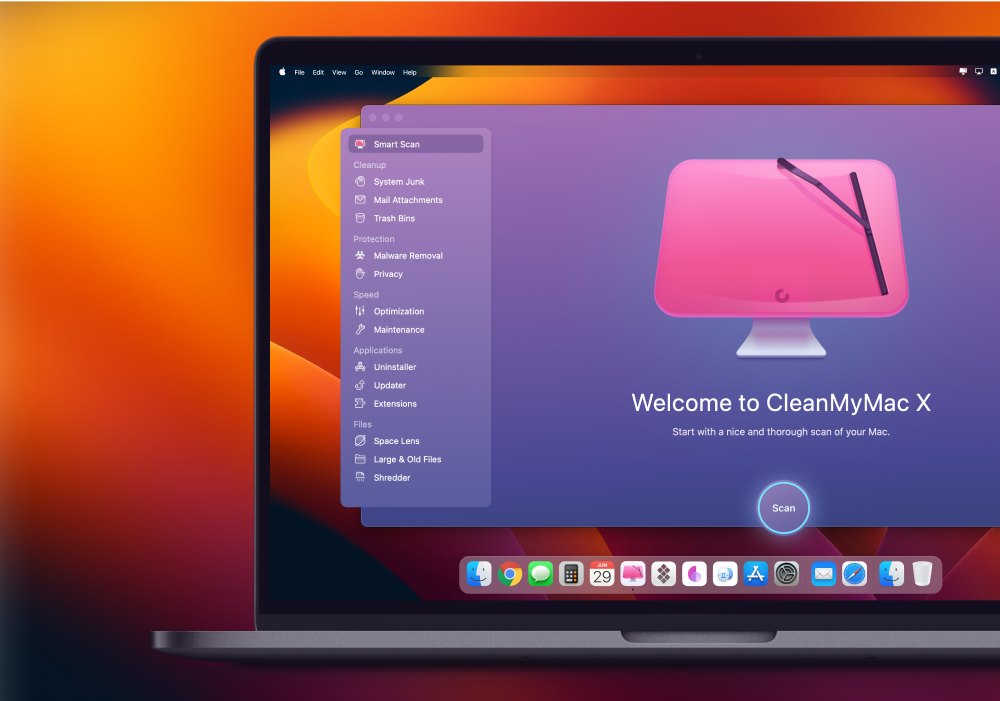 Find hidden junk and free up the unseen "System" storage. Locate large old folders, background apps, and heavy memory consumers. Use CleanMyMac X to free up space on your Mac and tune it for maximum speed. The new version effectively blocks adware, browser pop-ups, and virus extensions.
How to speed up a Mac or MacBook
Follow these steps to speed up your Mac and make it run faster.
Mac, Personal Software