Cyber Monday deal: M1 MacBook Air on sale for $799 at Amazon
After slashing the price of the M1 MacBook Air with 8GB of memory and 256GB of storage to $799 on Black Friday, Amazon is keeping the price the same going into Cyber Monday.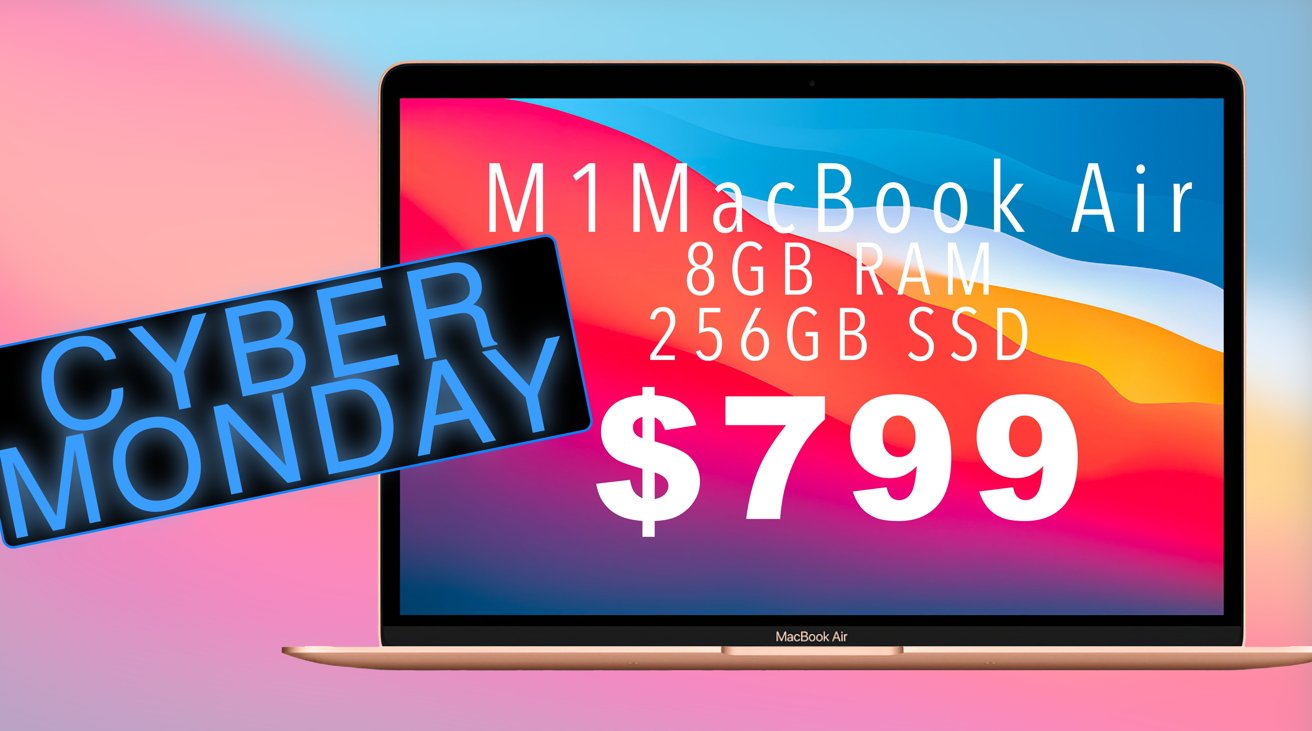 Get the M1 MacBook Air for just $799
This is not the first time the M1 MacBook Air has been given 20% discount by Amazon, but whenever the offer is available, it's only out for a short period so time, and sometimes only for Amazon Prime subscribers. This time around, after going down to $799 on Black Friday, Amazon's continuing with the offer, albeit probably for a limited time and amount of stock.