Compared: M2 iPad Pro vs. Microsoft Surface Pro 9
Microsoft's Surface Pro 9 updates the Windows tablet with both Intel and ARM options, in a form that competes directly with Apple's iPad Pro lineup. Here's how the rival tablets square up.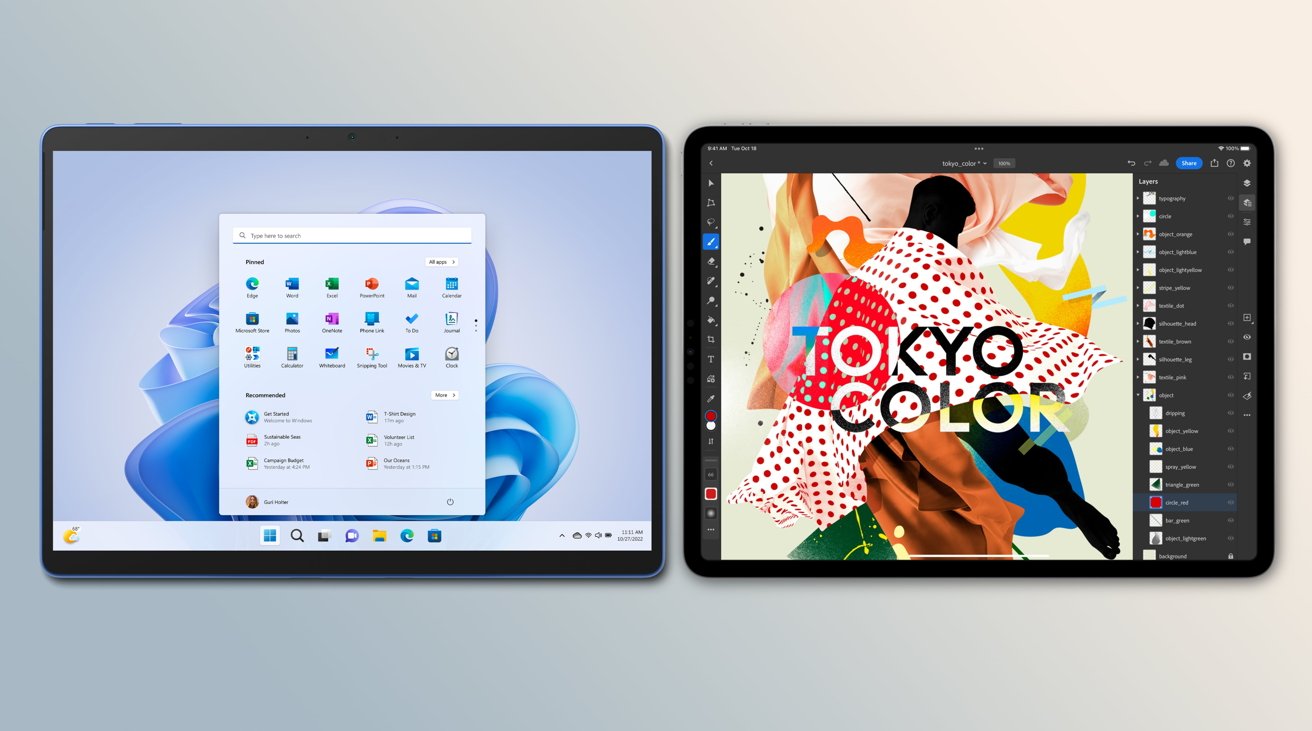 Microsoft Surface Pro 9 (left), 12.9-inch iPad Pro (right)
Microsoft updated its Surface product range in October, with the Surface Pro 9 combining the usual Surface Pro and Pro X into a single form factor. With the choice of an Intel chip or an ARM processor with added 5G connectivity, Microsoft effectively shrunk down the model range by turning them into separate processor options while keeping almost everything else identical.