Apple has unveiled its 2022 Black Friday deals, and as always they are paltry gift cards that only apply to subsequent purchases. Here's what's on offer, and where you can get actual and better discounts instead.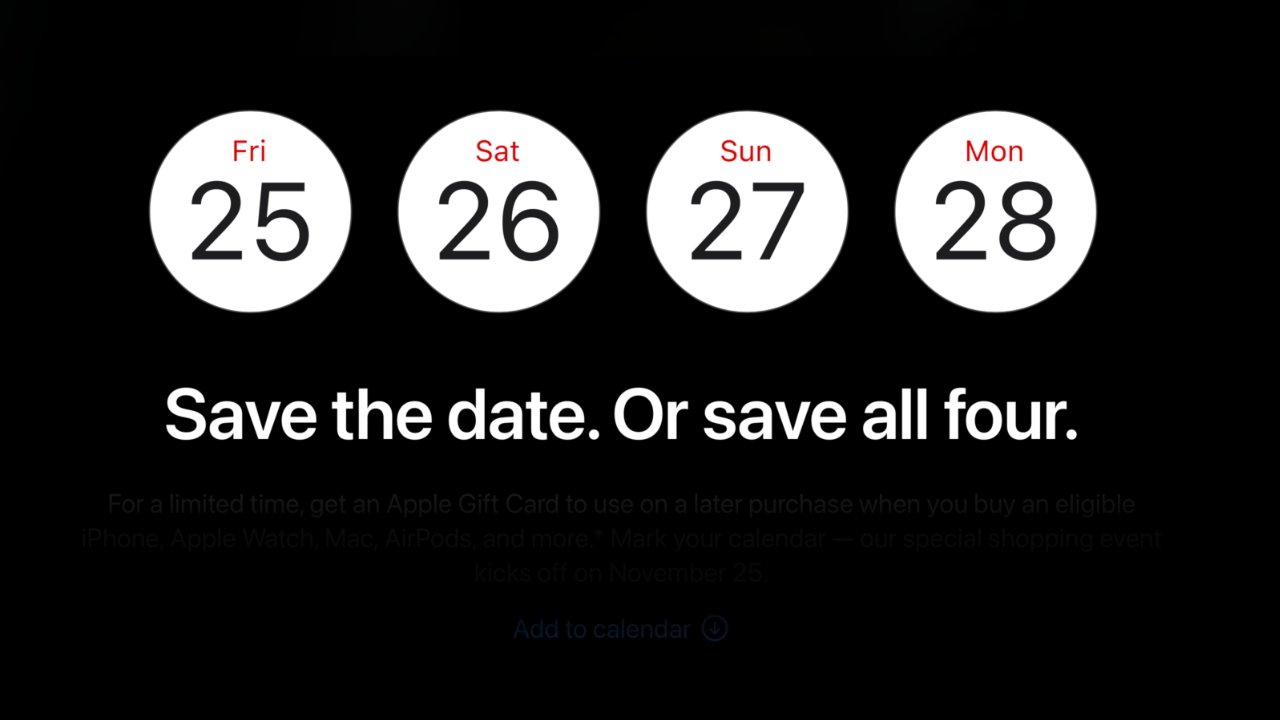 Apple's new Black Friday promotion offers many gift cards, but no discounts
Following on from its new Holiday Gift Guide 2022, Apple has announced that its Black Friday sale runs November 25, 2022 to November 28. Almost all Apple devices are included in the offers, but not all — and nothing for the iPhone 14.