The M1 Max is a game-changing chip for video editing and graphics-heavy workflows, Apple executives have said in a podcast about the new MacBook Pro models, with the top-end chip capable of some video production feats that some Mac Pro variants cannot match.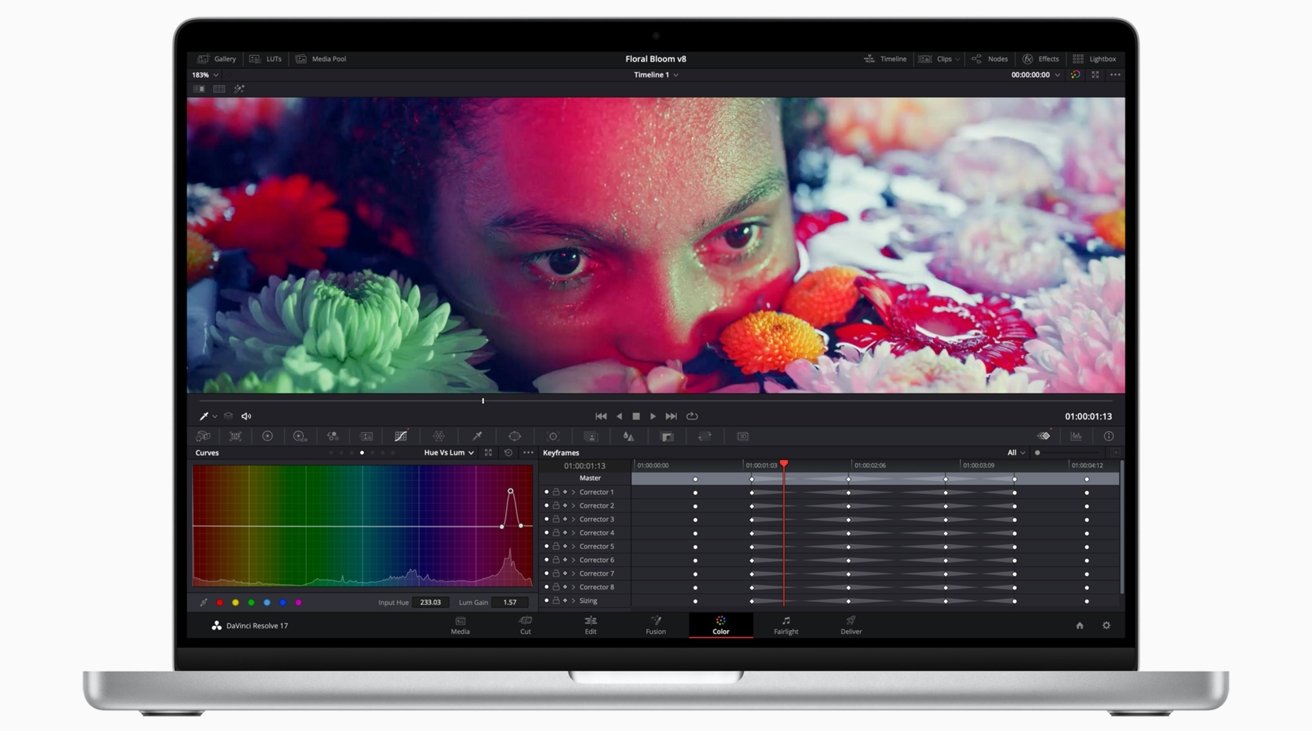 Apple's
14-inch MacBook Pro
and
16-inch MacBook Pro
include some hefty processing capabilities, in the form of the M1 Pro and M1 Max chips. In an interview, Pro Mac Product Line Manager Shruti Haldea along with Luke Tristram spoke about the chips, and the various benefits introduced with the new notebooks.For the M1 Max, Haldea says it has a "pretty game-changing" memory bandwidth of 400GB/s along with the configurable 64 gigabytes of unified memory, according to the "Same Brain"
podcast
. The level is such that, while you can do 8K video playback on an M1 MacBook Pro and can do 4K video editing on a MacBook Air, there's more that can be done at the higher-end of the product spectrum.