Users will have the option to toggle off the wallpaper or notifications for the iPhone 14 Pro always-on display in iOS 16.2.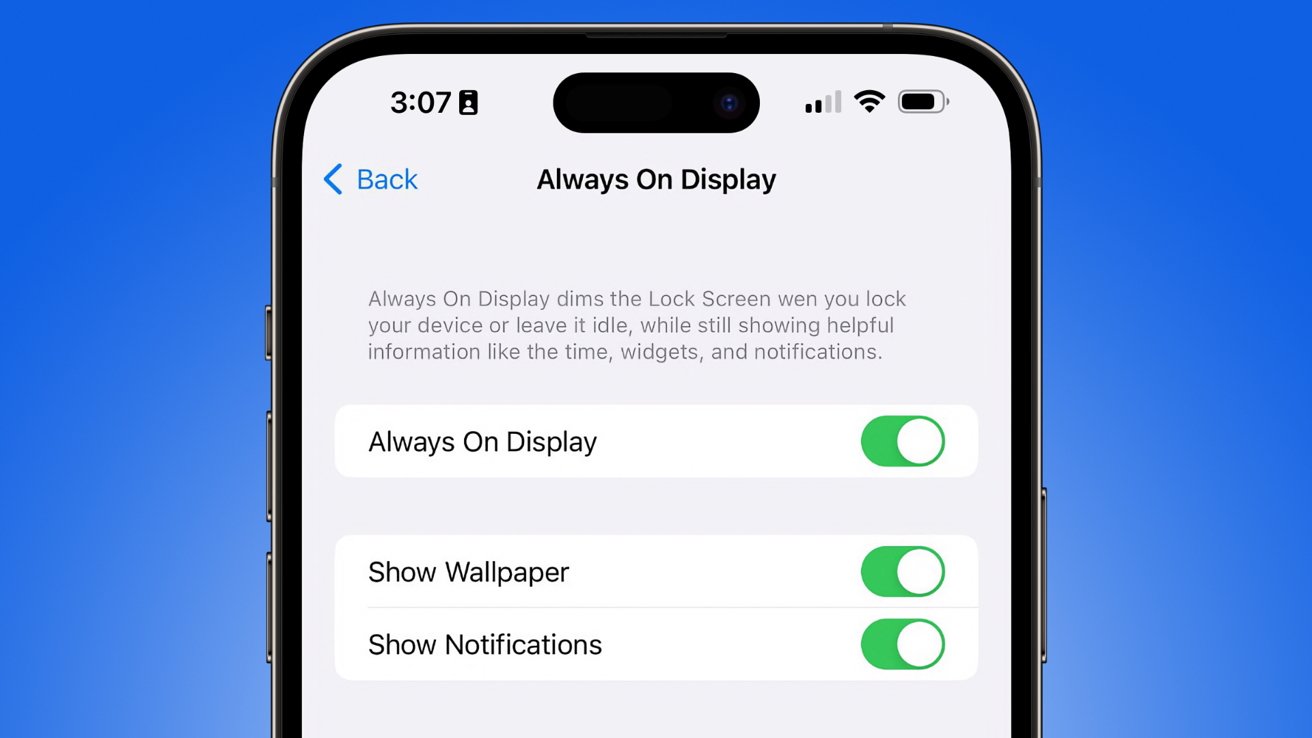 New always-on toggles in iOS 16.2 beta 3
When Apple introduced the iPhone 14 Pro with an always-on display, users were quick to point out that the feature was a little overwhelming for some. The screen showed a dimmed version of the wallpaper, widgets, Live Activities, notifications, and the clock.